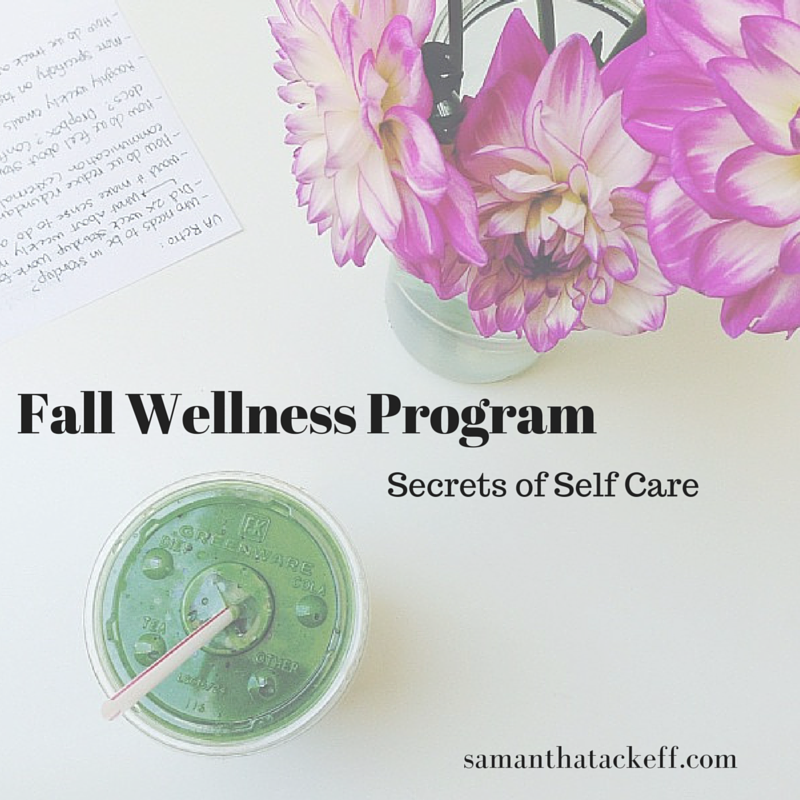 6 week program starts on November 2nd
Have you been focused on your career, family, or business, and lost yourself in the process? The Secrets of Self Care is a fall course to help you get back in touch with yourself.
Are you lacking inspiration to make simple, healthy, and seasonal meals?
Are you feeling tired with the change of seasons?
Do the holidays cause you anxiety?
Does your energy wane in the early afternoon?  
Do you find yourself making sub-optimal food choices when you don't have better options?
Do you feel like curling up on your couch with a cup of tea, and not leaving?
Join me for this adventure in which we'll focus on being kinder to ourselves, supporting our needs and desires, and nourishing our bodies.
What you get:
Daily weekday emails providing journaling and action prompts.
Supportive online accountability
A variety of printable handouts
A personal coaching consultation with Sam (via Phone, Hangout, or Skype)
Additional email support for the duration of the course
Here's how it works:
Fall Secrets of Self Care starts on November 2nd.
Participants are expected to put in the work! Accountability is the name of the game – the more you put in, the more you get out.
Participants will be added to an online accountability group with other vibrant and kind women!